Set up an automatic out-of-office or vacation reply in Gmail
Set up an auto-reply (auto-responder) when you are not available for a number of days.
Step-by-step Instructions
Thank you for your email! I am currently on vacation and will not be able to respond to emails until my return on [insert date]. However, if you have an urgent matter, please contact [insert name] at [insert email] or [insert phone number] for assistance.

Thank you for your understanding and I will get back to you as soon as possible upon my return. In the meantime, please enjoy your day and take care!

To set up a vacation auto-reply, follow these steps:
1. Go to settings. Look for a section labeled 'Vacation responder on'.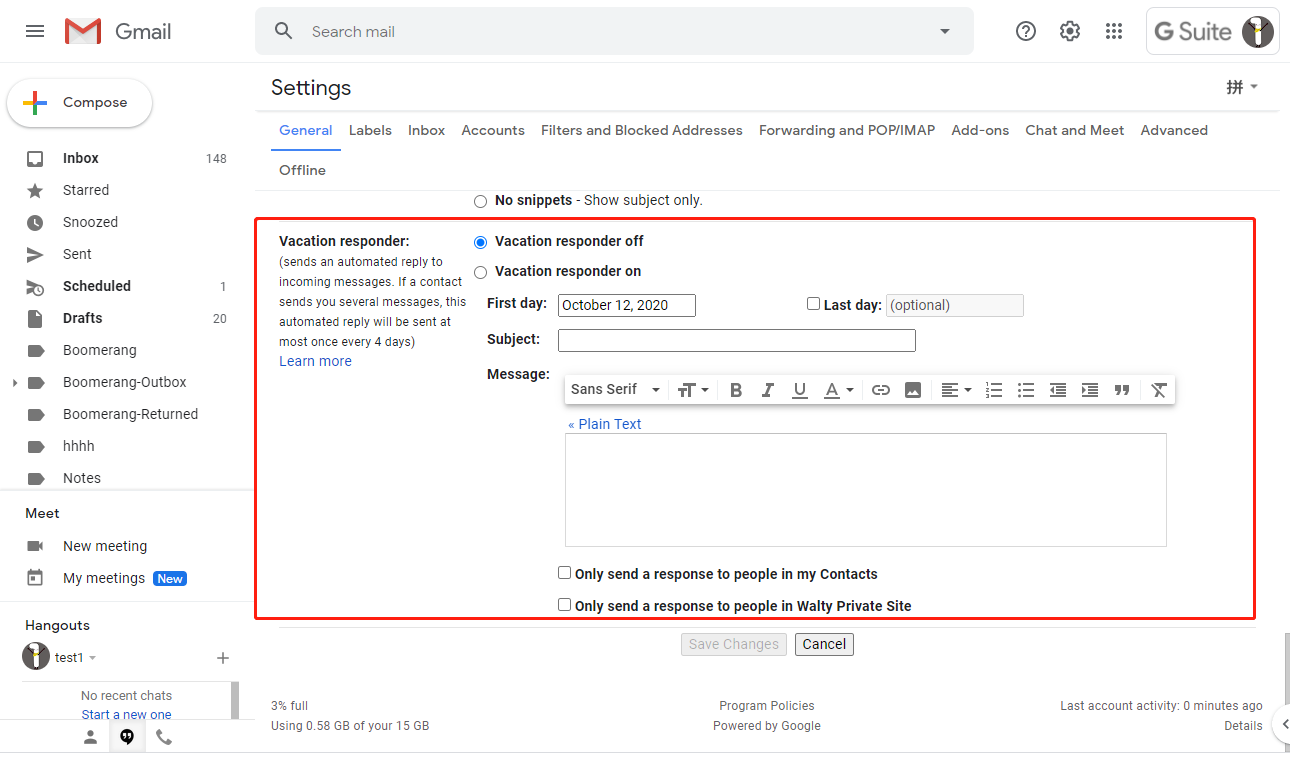 2. Set the start and end dates for your vacation, if applicable. Write the content of your auto-reply in the designated text box. Make sure to include any necessary contact information or instructions for urgent matters. Save your changes and exit the settings menu.
3. From this point on, any new emails that you receive during your vacation will automatically receive the configured reply. This can be a useful tool to let people know that you are unavailable and to provide them with alternative contact options. Just remember to turn off the vacation responder when you return to ensure that you receive all of your emails as normal.

How to set up a vacation responder on Gmail on iOS/Android?
1. Open the Gmail app.
2. Click on the three horizontal lines icon in the top left of the screen. Scroll down and tap Settings.
3. Click on your email address, and then on the next screen tap Vacation responder.
4. Tap the slider to turn on the vacation responder.
5. Set the start and end dates, edit the subject line and message.
6. If you only want your contacts to receive your vacation responder, tap the slider next to Only send to my contacts.
7. When finished, click Save."
---
Demo Video (Set up an automatic out-of-office or vacation reply in Gmail)