How to Auto Reply in Gmail with Template?
'Set up auto reply in Gmail with template'
Step-by-step Instructions
1. Click settings of Gmail, Click the 'advanced' tab, enable 'Templates' and click 'Save Changes'.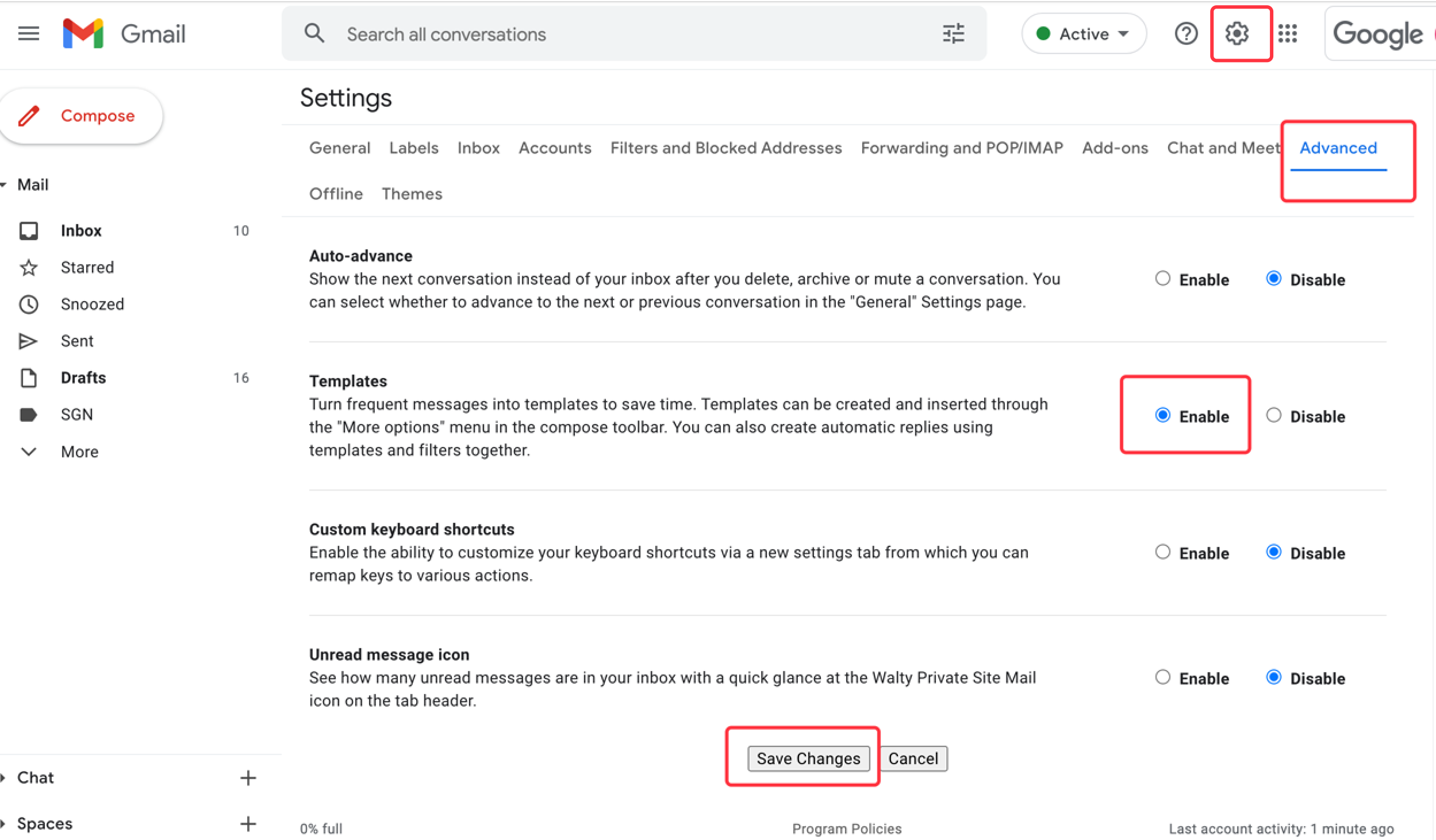 3. Write something on the email, then click the templates.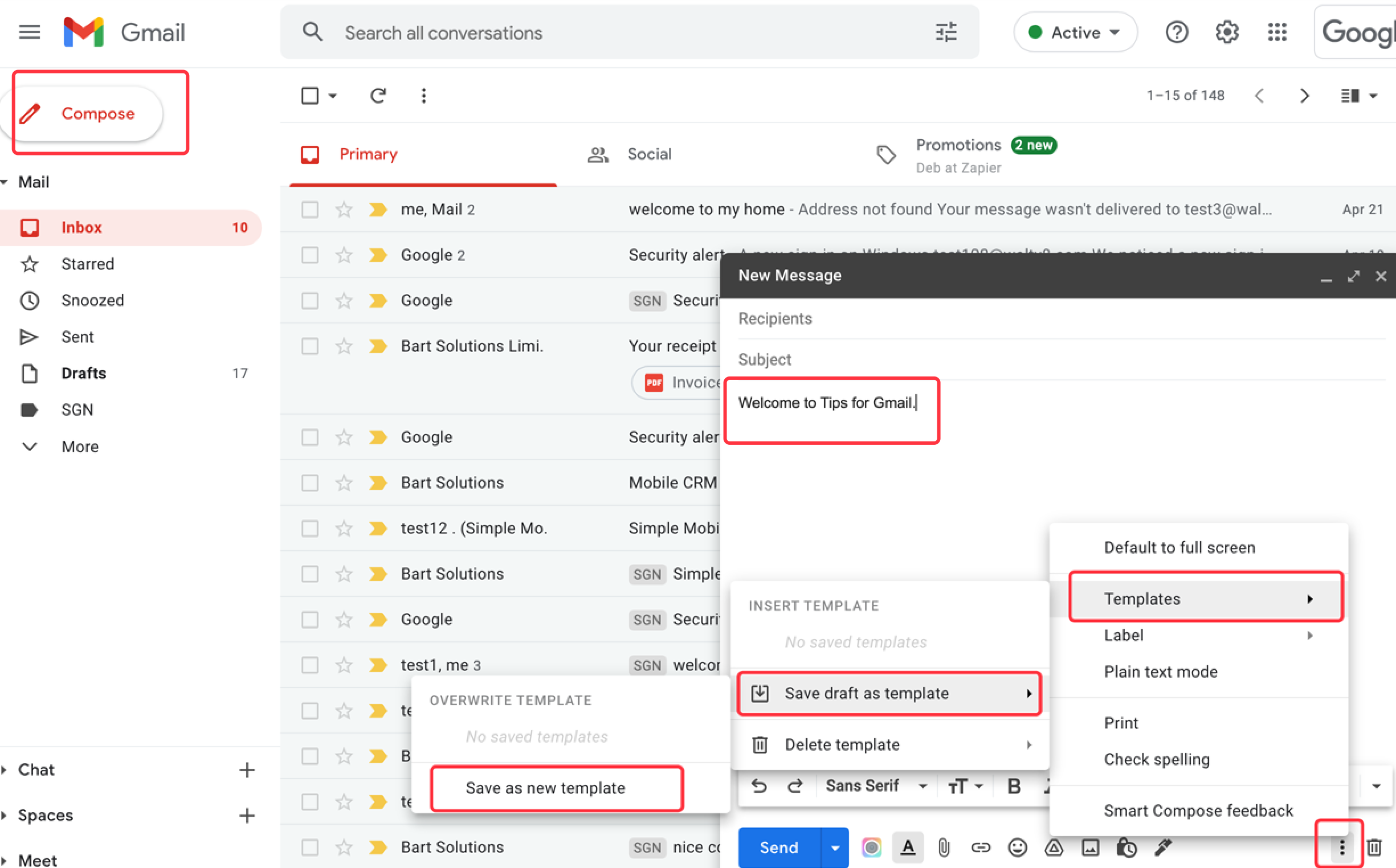 4. safe draft as template -> save as new template.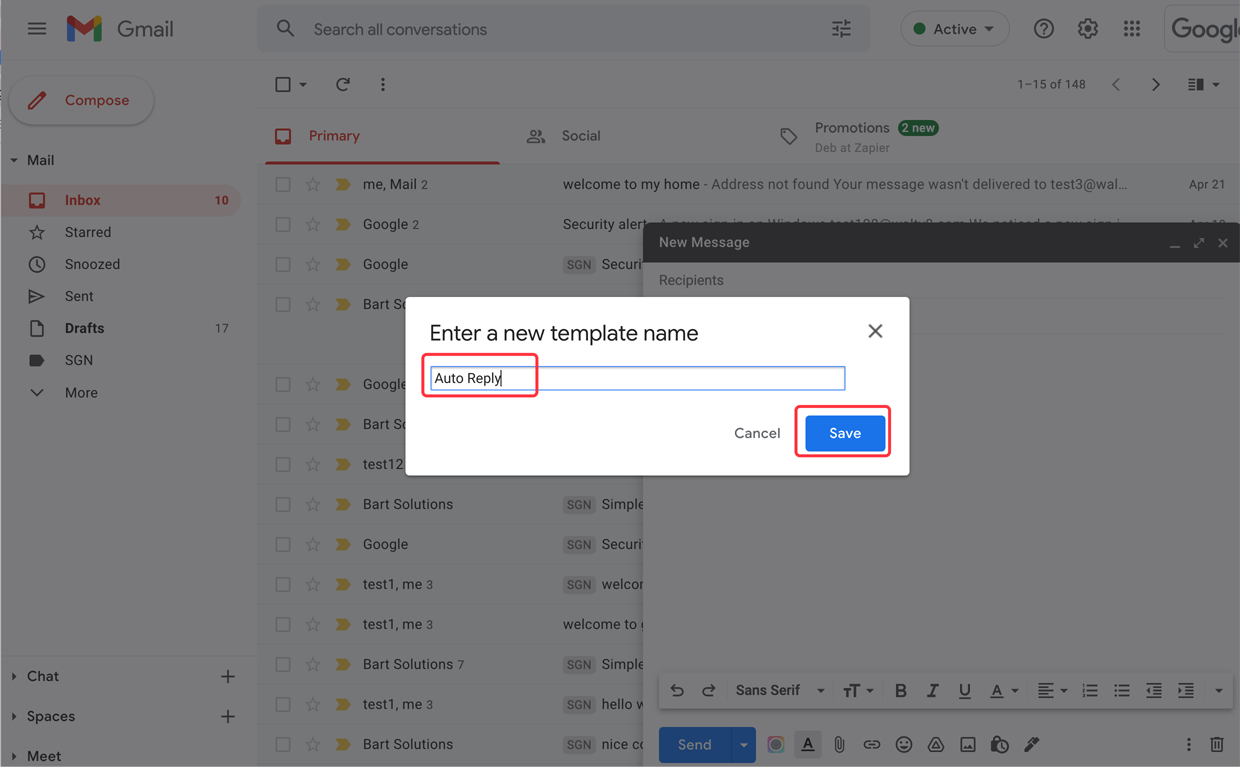 5. Put down the search criteria for auto reply email.

6. Enable the filter in the settings -> 'filters and blocked addresses'.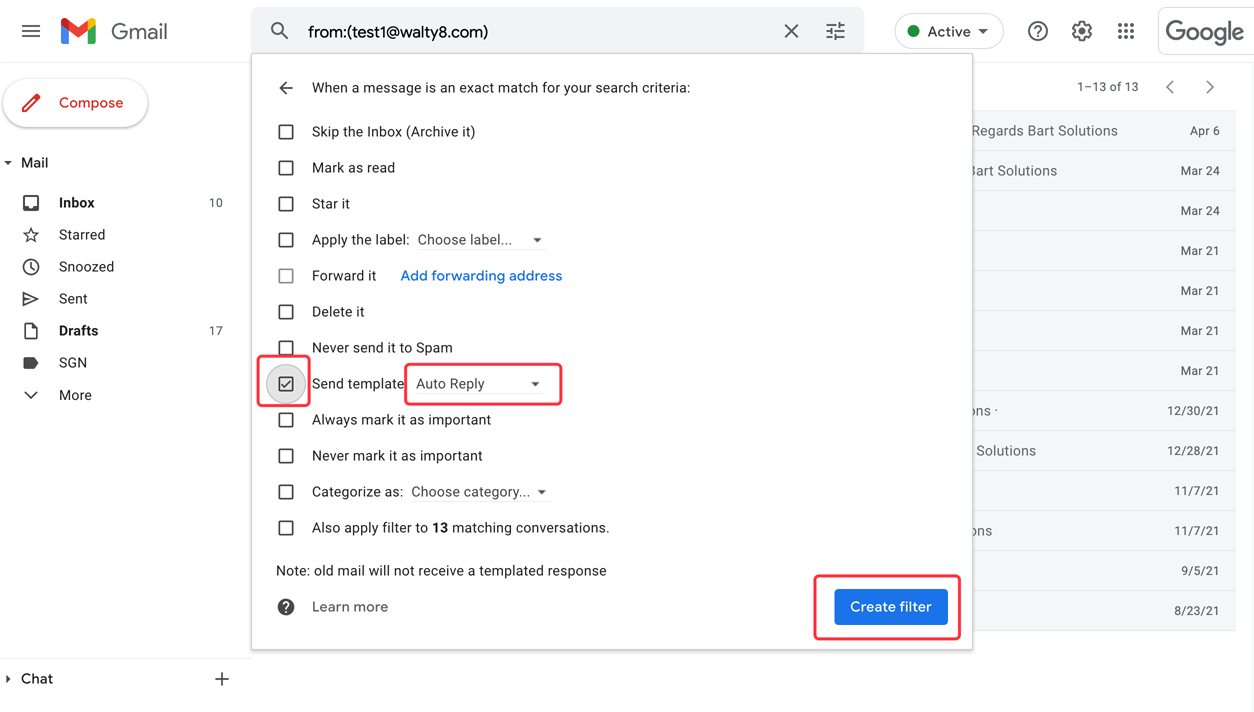 ---
Demo Video (How to Auto Reply in Gmail with Template?)