Find and Remove Large Messages
You may remove those messages using the most memory and free up a lot of space in your Gmail account.
Step-by-step Instructions
If you're using Gmail and you're running out of storage space, it's important to clean up your inbox by deleting large messages that are taking up too much space.
1. First, click the small down arrow in the Google search bar at the top of the screen. This will bring up the advanced Gmail search box, which allows you to search for specific types of messages.


2. Next, you'll want to combine the search elements for more complex searches. For example, you can search for messages with a specific size (such as "size:5mb") or messages from a specific sender ("from:
[email protected]
").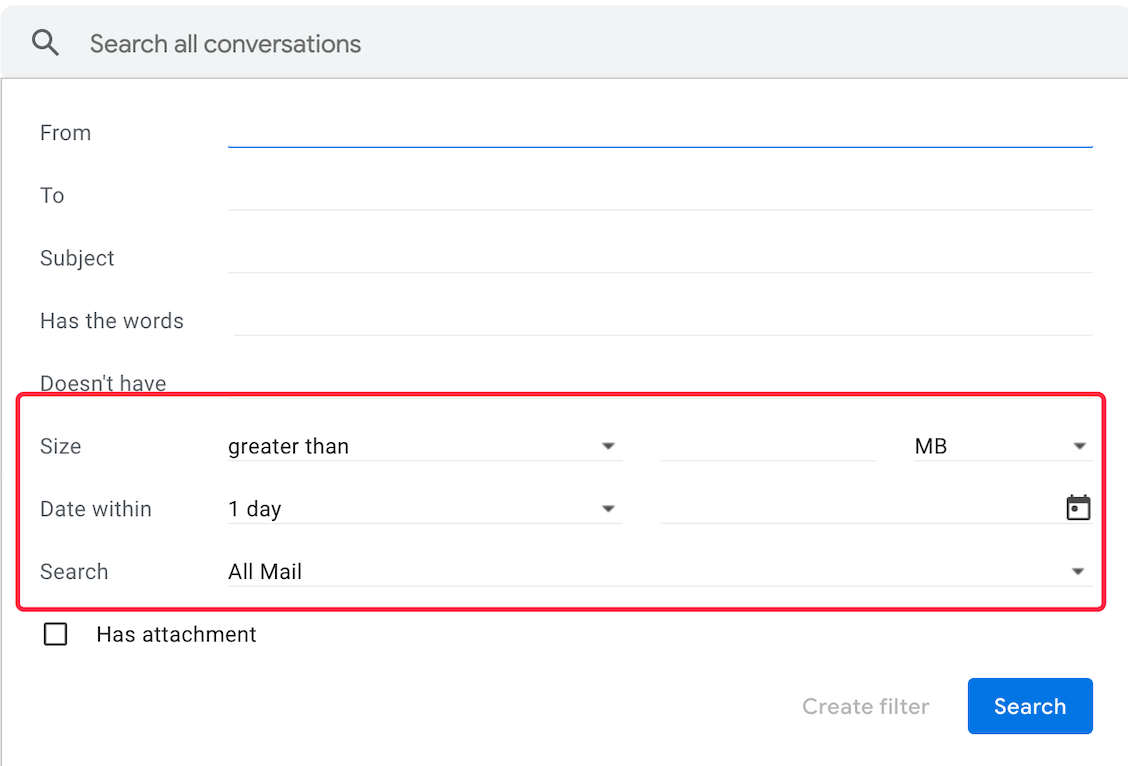 3.Once you've found the large messages that you want to delete, simply select them and click the "delete" button. Alternatively, you can move them to a separate folder or archive them if you don't want to delete them permanently.
It's also a good idea to periodically clean out your inbox by deleting old messages that you no longer need. This will help you keep your Gmail account organized and free up storage space.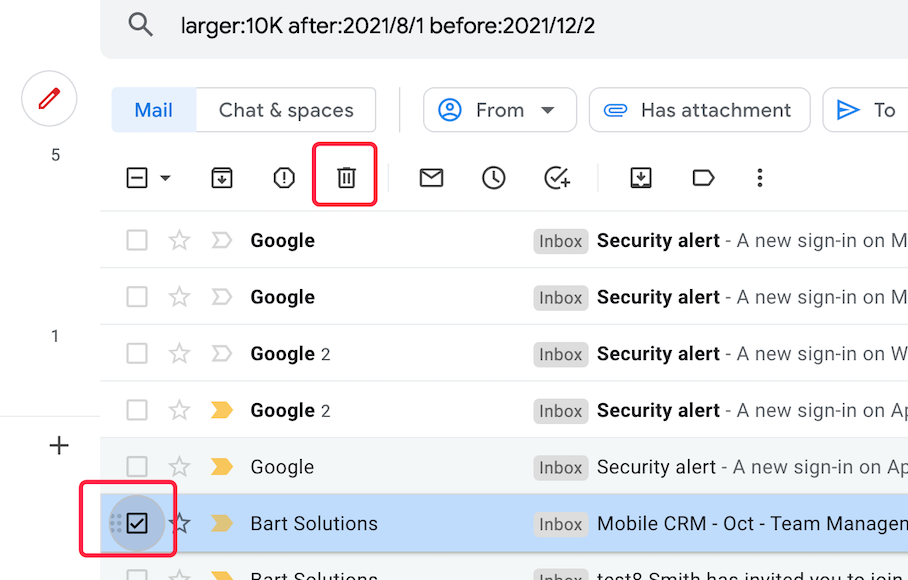 In addition to deleting large messages, you can also free up space by deleting attachments that you no longer need. To do this, simply click on a message with an attachment, then click on the attachment and select "remove." This will remove the attachment from the message, freeing up space in your account.
Overall, finding and removing large messages is an important step in keeping your Gmail account organized and running smoothly. By following the steps outlined above, you can easily clean up your inbox and free up valuable storage space.
---
Demo Video (Find and Remove Large Messages)