How to mark all emails as read in Gmail?
Mark ALL unread emails in Gmail with one action, without going through the emails page by page.
Step-by-step Instructions
Is your inbox cluttered with unread emails? This may cause us to miss an important opportunity, or important information. So we need to clean up our own mailbox and mark all unread emails as read. Make the interface more clear.

1. One way to type "is:unread in:inbox" into the search bar at the top of Gmail to quickly find all unread emails in your inbox.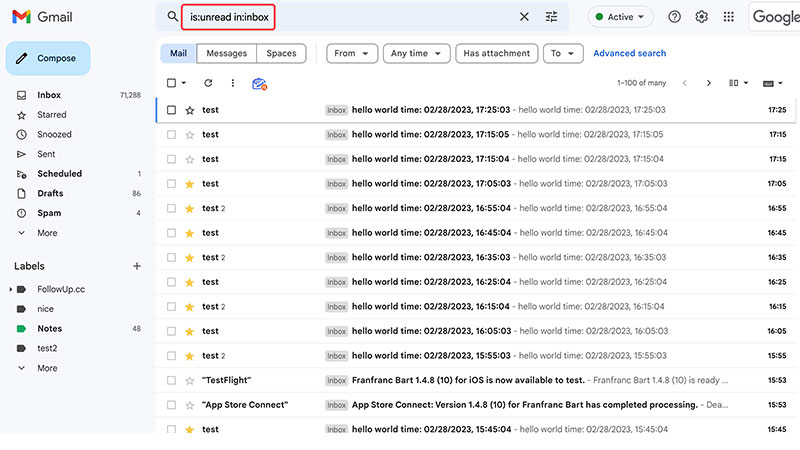 3. Click
'Select all conversations that
match this search
'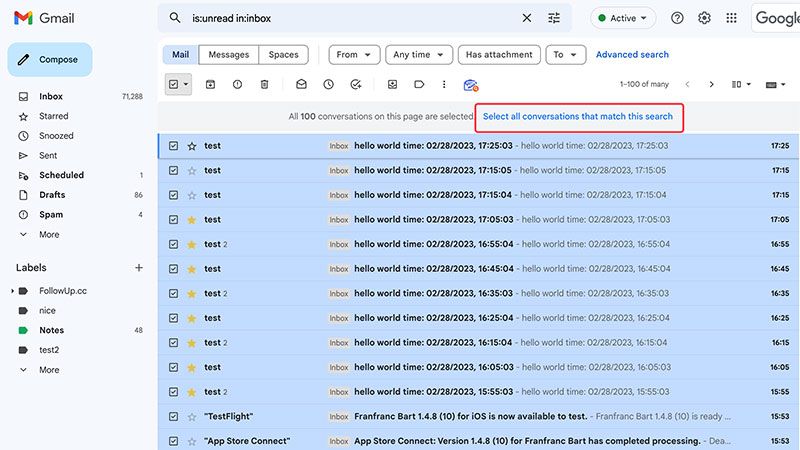 4. Once you have selected all of the emails, you can mark them as read by clicking on the 'Mark as read' icon.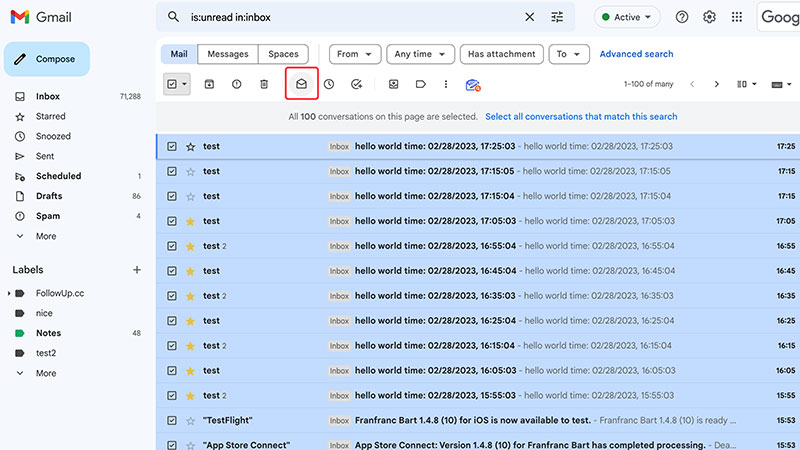 5. After you have marked all emails as read, you can then click on the 'OK' button to confirm your actions.

You can also use the "Select all" function

1. Clicking on the downward triangle next to the checkbox in the top toolbar, and then selecting "all".

2. Clicking on "Select all conversations that match this search".

3. Clicking on "Mark as read".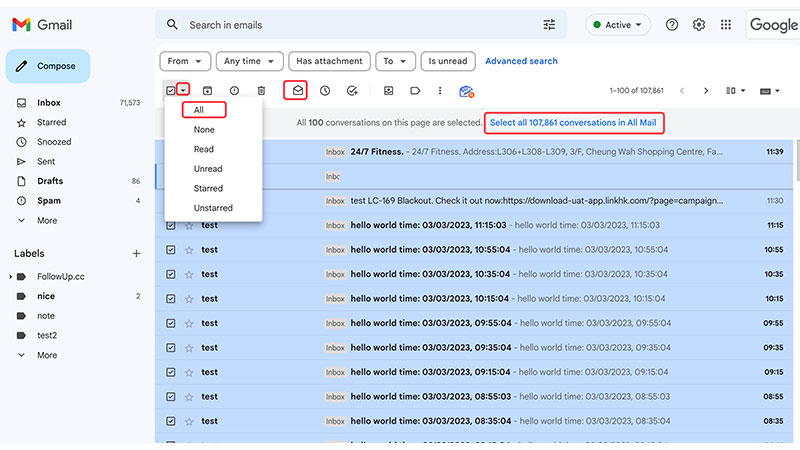 It is important to note that marking all emails as read does not delete them from your inbox. If you want to
delete your unread emails
, you will need to select them and then click on the
"Delete"
button.
---
Demo Video (How to mark all emails as read in Gmail?)